This review on Continental tires will cover a few performance ascpects of this popular tire brand. What will be covered are wet performance, dry performance, winter/snow performance, comfort and treadwear.
Are Continental Tires Good?
Continental, a name assosicated with industry-leading, technological tire creation, produces a total premium assortment of passenger and light truck tires for OEM (Original Equipment Manufacturer) and replacement markets.
Continental was established in 1871 located in Hanover, Germany manufacturing soft rubbery products, rubberized materials and durable tires for vehicles and bikes.
From 1871, Continental has succesfully engineered acclaimed innovations. Their SportPlus Technology seen in their ExtremeContact DWS06 or the EcoPlus Technology found in their CrossContact LX20, Continental offers consumers the performance, efficiency and comfort they deman from a tire.
All Continental brand tires are also backed by its Total Confidence Plan. In return giving you the advantage of having the confidence you for every mile you drive! All-season, all-terrain, ultra-high performace, or winter season tires, Continental has a tire for your driving needs.
How Good Are Continental Tires?
We've rated Continentals tires most popular tire models and came up with the following results. From a wet performance stand point they are an 9.1 out of 10, which is excellent. Dry performance they are also excellent, giving it a 9.2. As far as Winter/Snow performance they are good, coming in at 8.2. Comfort, an excellent rating of 9.1. For tread wear performance, they are excellent and given a 9.0 out of 10.
Continental Tires Customer Reviews
After driving with these tires for one year, I am glad that chose this tire brand. They handle much better than the stock Hancook tires that came with my Kia. These tires work great in the rain and snow. They are very comfortable over city streets and potholes. They handle spirited driving well. This particular model are not sporty tires but I did not buy them for that. The tread locks are holding up great and they appear to wear very evenly and look to last a long time. Will definitely buy again for normal all season year round driving!
This are my second set of these tires, the first having lasted 46,000 miles. They have exceeded all my expectations; especially for comfort, noise, wet performance and longevity, which are priorities for me. All other categories were very good as well, which makes this tire a great choice for a luxury car. I read many reviews for a better choice this time, but found myself back to this same tire. As for price, I am very satisfied. I suppose there are much more expensive tires that are comparable, but I didn't want to spend 50% more to get essentially the same tire. I've driven 70 miles per day for work in all sorts of weather; standing puddles on the highway, snowstorms, blinding rain and one time emergency braking on ice slicked bridge and have never felt anxious. A great tire at a reasonable price based on my car and experience.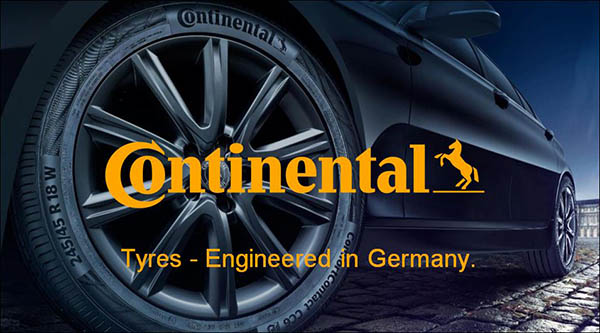 Continental Tires Near Me
A good recommendation is to purchase Continental tires online from the number one source for tires. These guys have been in the market before the internet days. You might of opened up popular magazines like Road and Track or Car and Driver and seen their ads in the last pages. Not going to mention their in this post but we have included a link which wil guide you to their website. They'll help you choose an installer near you. The tires will get shipped directly to a near by tire installer, so you don't have to deal with the hassle.
They can ship your order directly to your choice from one of their 9,000+ installers. All you have to do is schedule your appointment and show up with your vehicle. When they ship your order to you, it's delivered very fast, and in most cases by the next day! Hopefully this review on Continental tires will assist you in making a smart decision in your tire buying journey.
Some Continental tires to consider:
Price For Continental Tires
Continental tires are a bit on the pricey side. According to one more trustworthy tire retailers online, Continental tires will cost you anywhere from $90 to $500. This depends on the type and dimension of your tire and wheel. A lot of standard-size all-season Continental tires for passenger cars, SUVs, as well as crossovers cost less than $160 each.